Our StarDot NetcamXL shews the station throat with Dartmoor National Park as the backdrop.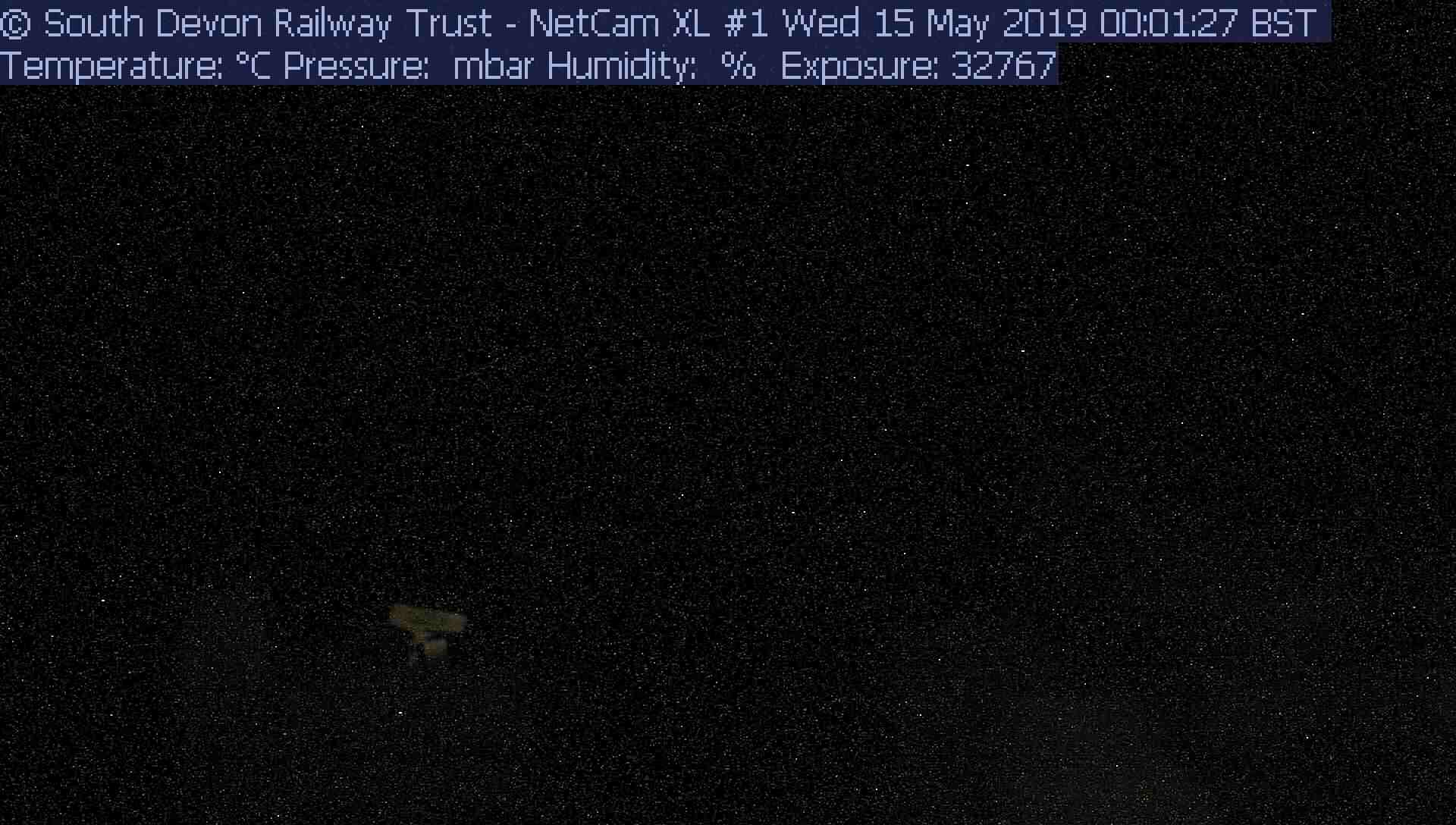 Web Camera No 1
Normal Service:
Dep: 10.45

Arr: 12. 0

Dep: 12.15

Arr: 1.30


Dep: 2.15

Arr: 3.30

Dep: 3.45

Arr: 5. 0

Additionally for Peak Service:
Dep: 10. 0

Arr: 11.15

Dep: 11.30

Arr: 12.45


Dep: 1. 0

Arr: 2.45

Dep: 3. 0

Arr: 4.15

Dep: 4.30

Arr: 5.43
Here you can play WMS slots for free https://onlineslots.money/games/wms/. Read reviews of live blackjack games this site.
This is a

StarDot Netcam XL 3M Pixel supplied by ICU Technologies
This web camera can use

Java© technology for a more frequent refresh rate.
If you can use the Java applet then click here.
(Please Note the South Devon Railway is not responsible for any damage that may occur by downloading or using third party software).